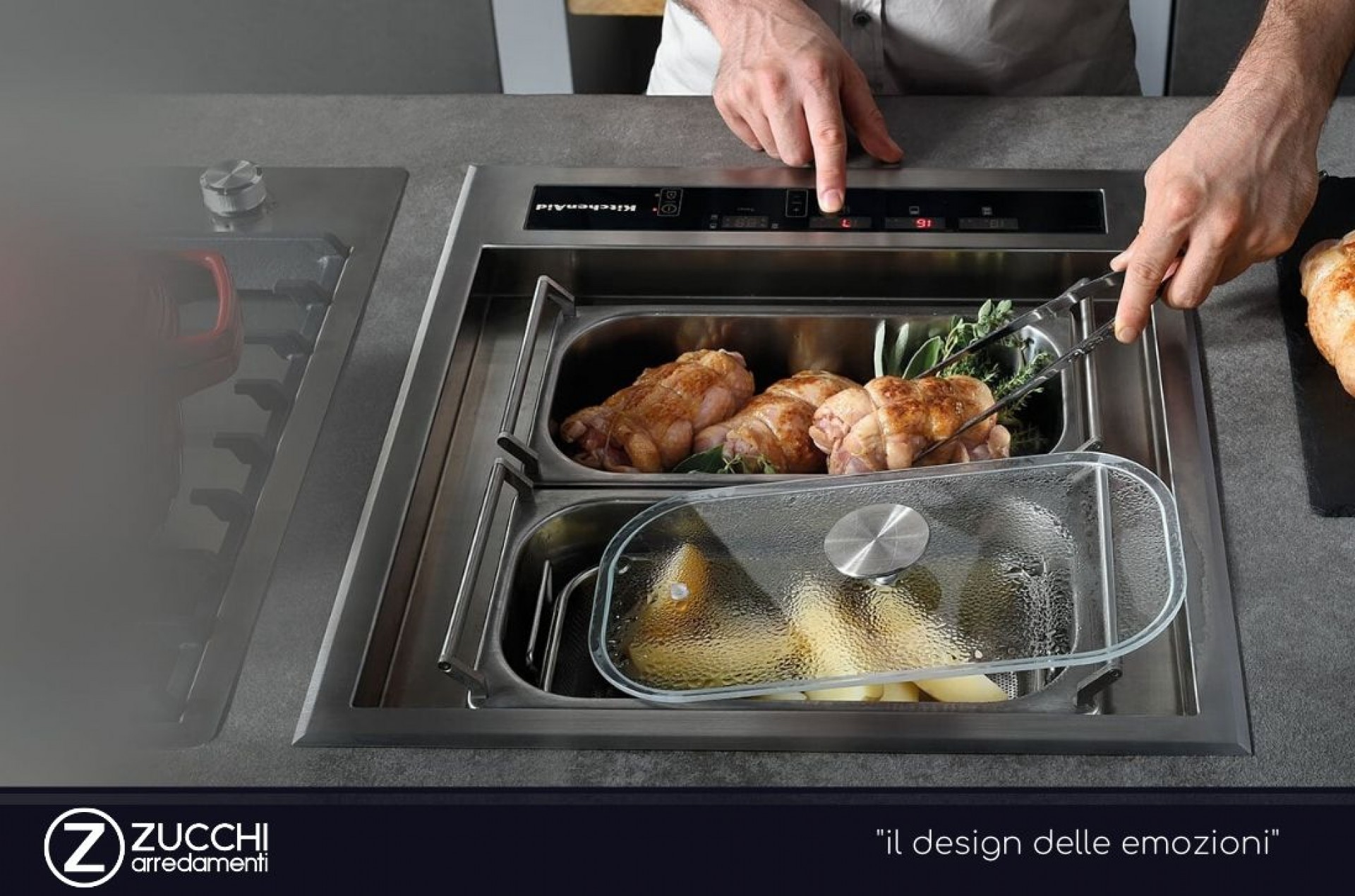 The 45 cm 5-in-1 cooking module offers various possibility to cook your favorite dishes and try new recipes. This is a simple yet harmonious design that has been specially created to ensure you a unique cooking experience.
This module delivers 2.8 kW of total power.
It features 5 Cooking modes: steam, boiling, roasting, frying as well as low temperature.
It also includes 2 Induction grid and an interface with slide control.
Once installed, this induction hob is perfectly aligned with your worktop.