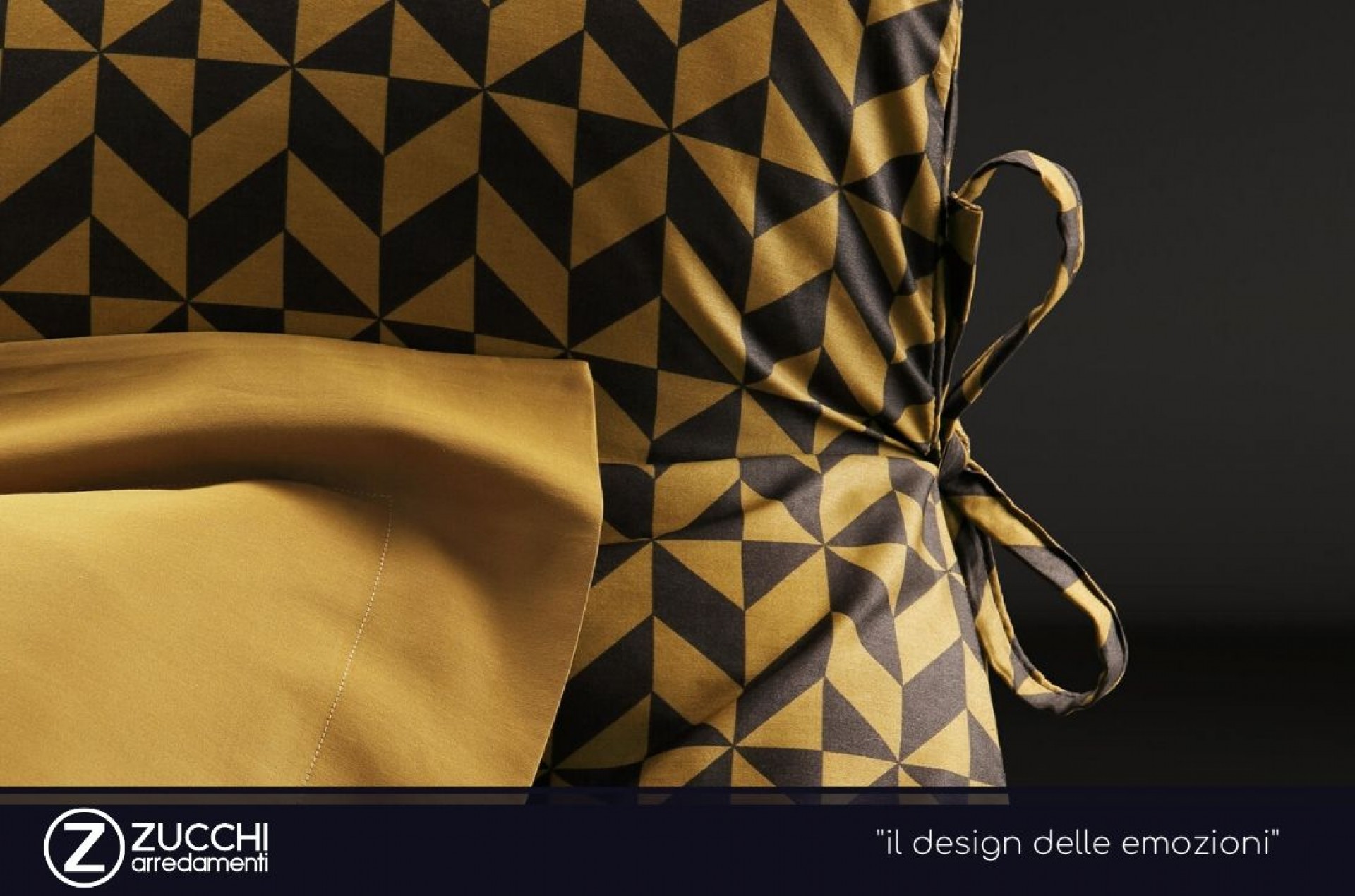 Time has been more than kind to Nathalie - at 40, this ground-breaking bed still preserves its enviable freshness. Flou has decided to celebrate this with 'NATHALIE 40th Limited Edition', the iconic bed produced in just 299 pieces. The design faithfully reproduces one of the 1978 versions in which the headboard and cushion covers match the duvet cover. And for this limited edition, the fabrics were selected from the 'Antique Gold' range (2018 Flou covers/bed linen collection).
Designed in 1978, this is the original modern textile bed. This bed attributes its evergreen success to the numerous improvements and variations that have been developed over the years.
The most recent version is the new box-spring "Comfort" consisting of two sommiers with a single cover; the central panel of this cover is a special breathing 3D fabric.
As with all of the beds in the collection, the fabric, leather and Ecopelle covers can be completely removed.
The parent of all textile beds; its bows are unmistakeable. Headboard upholstered and padded, like the base, with fabric, leather, Ecopelle or Nabuk covers that can be completely removed thanks to the practical Velcro fasteners; it can also be reclined with a manual mechanism. The cushion-covers of the headboard allow the pillows to be stored and protected from dust. Available with rigid base, storage base, fixed base h 25 cm. or h 16 cm. and with electrical movements.