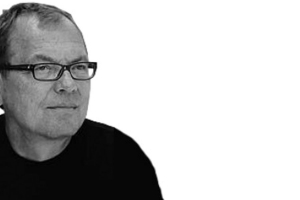 Born in Denmark, Niels Bendtsen has always been exposed to design and craftsmanship. After emigrating in 1951 to Canada, he began to apprentice under his father, a cabinetmaker who worked under Jacob Kjaer, and continued to build Scandinavian furniture when in Canada.
Starting in 1963, Bendtsen had his own retail store where he sold his father's designs, as well as other pieces from Scandinavia. Through this retail experience, he started to learn more about design and manufacturing, and in 1972 he sold his store and moved to Denmark to work as a full time designer. While there he worked for a number of Scandinavian companies, including Eilersen. It was during this time that he designed the Ribbon Chair, which sits in the MoMA's permanent collection.
In the 1980s, Bendtsen returned to Canada and bought back his store, adding a manufacturing component in order to produce his designs. He was able to adapt some of the techniques he had gleaned from working with Scandinavian factories to his production in Canada. The skills and the values of making things yourself has never left him, though Bendtsen is always looking at new technologies and how to adapt them to his designs in order to find a balance between aesthetics, function and affordability.
The store also proved to be a great outlet for his own designs, as well as for many designers around the world, past and present. Bendtsen has always been an autodidact, constantly reading and learning about design. He is a veritable encyclopedia of design history, with a scope that expands far beyond furniture.
He continued to work with many Scandinavian companies while establishing his own manufacturing, Bensen. In the 90s, he began designing for Montis, creating the Baku sofa and many other pieces. In 2009, he was approached by Linteloo, and has created many designs for them in an ongoing relationship.
In recent years, Bendtsen has really hit his stride, creating pieces that are not only affordable and high in quality, but also elegant and incredibly versatile, adaptable to many different spaces with their timeless look and visual logic. Today, he supplies many pieces to DWR in the United States. Bensen has expanded outside North America to be distributed throughout Europe, Japan and Australia, and has received many acknowledgments from the design community and international publications.