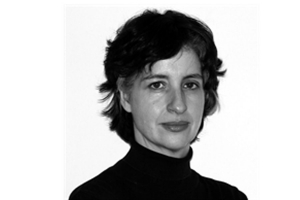 After having studied architecture for two years at Polytechnic School Julia Dozsa attended the Gerrit Rietveld Academy in Amsterdam were she graduated in Industrial Design. 
For several years she has been working independently in furniture, product and interior design before starting a studio together with Jan van Dalfsen.
After graduating at the University of Amsterdam in mathematics, specialisation Topology, Jan van Dalfsen started studying architecture and building technic at the Polytechnic Evening School of Amsterdam while working for a building contractor, Koopmanschap b.v. based in Naarden-Vesting. 
After graduating at the Polytechnic Evening School of Amsterdam and working for six important and educational years at Koopmanschap b.v., Jan van Dalfsen worked for the architectural firm Min2 based in Bergen and later for Borek Sipek at his studio based in Amsterdam.
In 1997 Julia Dozsa and Jan van Dalfsen started Dozsa & van Dalfsen a studio for industrial design and architecture called, based in Amsterdam. 
They work together but also separately for corporate and private clients on projects in furniture-, product-, interior design and architecture. 

Among their clients are Calligaris, Driade, Elmers Property Development, Fiam Italia, Glas Italia, Ikea, Steltman Galleries Amsterdam-New York, Studio Šípek , TAFT Shoes, The British Council-The Netherlands, Tonelli. 
Prize: Award 2003 for Best Accessory Design of Elle Decoration for Nembus vases for Driade . 
Exhibition in December 2003 at Yamagiwa Coorporation in Japan of all the work for Driade. 
Architectural projects in the Netherlands include: appartment block and interior of shoe shop in centre of Amsterdam, villa in Schoorl, appartment block in Utrecht, renovation of Steltman Galleries in Amsterdam, commercial building (offices and workshops) in Amsterdam, interior of shoe shop in Almere, villa in Heiloo, renovation of several appartment buildings and shops in Amsterdam, extension of family house in Heiloo, facade for house plus shop in Zaandam within context of a masterplan Inverdan, garden house in garden of canal house in centre of Amsterdam, renovation and design of facade and interior for IINN-sustainable beauty hairsalon in Amsterdam.